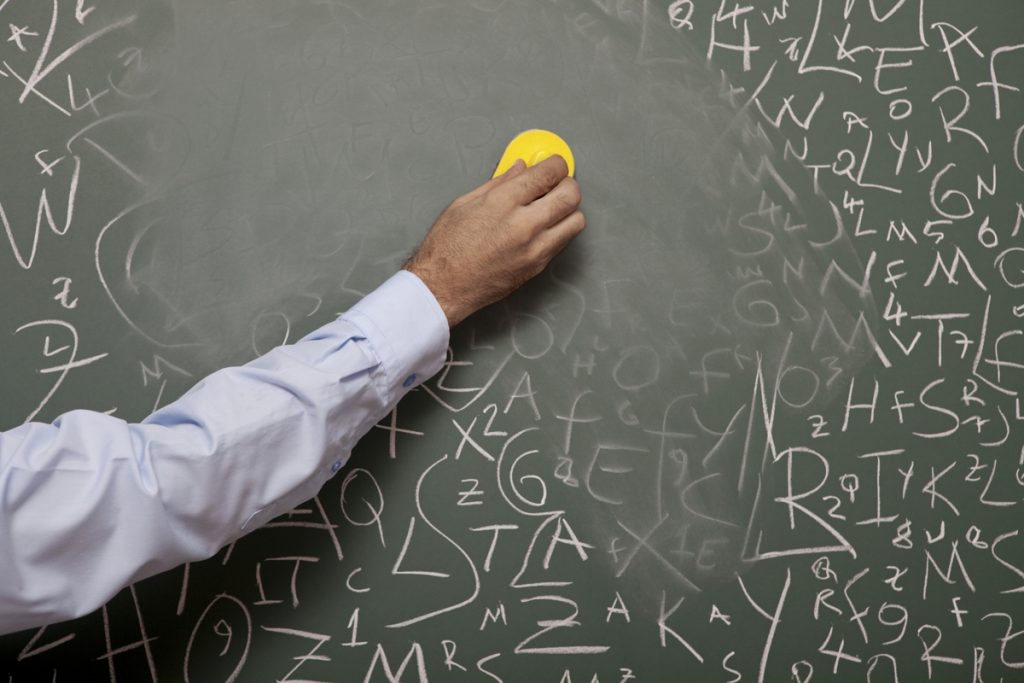 You know that feeling when you go to bed at night with so many things left undone that you have a hard time sleeping? Or when you wake up with a general sense of anxiety, but you can't put your finger on why until you realize, oh yeah, I haven't resolved this or that yet? 
Do you go through your year waiting for the right time to get bigger this-or-thats out of the way?
There are a lot of things like that in life. We know we have to do them, but we put them off. But as the list grows, it may instill an anxiety in us which could be alleviated by just getting them done and off our list.
Here is a list, just off the top of my head, of some of those things to help you get started off right. Your living arrangements may warrant a very different set of tasks, and any of us could probably make this list a hundred items long. But we're not going to overwhelm you. We're all still coming down from quite a year. These are just a dozen suggestions to get the ball rolling.
Put new batteries in, and test smoke detectors – This tops a lot of lists like this around this time of year, and for good reason. House fires in the winter are very common due to increased use of heating devices. It is comforting to know you are set with a freshly charged smoke detector.
Fix your hazy headlight – It is surprisingly easy to fix, provided that it isn't the result of a crack in the light cover letting condensation inside. Sometimes the headlight gets foggy on the outside due to exposure to sunlight, and it doesn't require the expertise of a professional to remedy. First determine of that is your issue, and it's an easy fix. If not, and it requires a replacement part and the work of a professional, it is still a very good time to get it taken care of.
Re-stock the first aid and emergency kits in all of your vehicles – You could go years without restocking certain items in these kits. But if you use a band-aid here and there over time, eventually you may come to the bottom of the box without realizing it. Make sure everything you could need is there when you need it.
Replace worn or damaged extension cords – You need them to be working when you need them to be working. It's as simple as that. Don't get stuck resorting to your old backup if all of your good cords are in use when you really need one. Extension cords can get a bit expensive, but they are durable so if one is worn out, it is a sound investment.
Renew your prescriptions for another year – If you take prescription drugs you know how annoying it can be when your refills run out and now you've got to find time to go see your doctor just to get the prescription re-written. Take care of it now, and you're golden for the rest of the year….
Yearly physical – … so the only reason you have to take time out of your day to go see a doctor is for when you really need one, or for something very productive like a yearly physical. Why wait till something seems wrong? Get that checkup now!
As a matter of fact, why not just renew your prescription refills while you are at your physician's office having your physical?
Back to the list.
Check fire extinguishers – Fire extinguishers are something that sit for so long unused that you take them for granted. It is nice to know that when you need them, they will function properly.
General decluttering of closets, pantry, garage – Nothing says "fresh start" in a new year like throwing away, selling or donating a bunch of stuff that you don't need, don't use, don't want or don't even know why you have anymore. Seriously, it can give you access to parts of your house that you had forgotten you had.
Clean out your garbage disposal – We'll leave it to you to look up the garbage disposal maintenance how-to. It is not terribly complicated and well worth is, as you'll know if you've had that moment at 11:30pm on a Sunday when your disposal suddenly decides it has taken just about enough of your dinner plate leavings.
Clean out your dryer vent – This is a huge fire hazard. Just think about how much lint accumulates over the course of a couple of dry cycles. How much more will accumulate in your vent over time if left unchecked? Dryers are a heat source and without proper ventilation, one spark could be catastrophic.
Clean kitchen exhaust hood and air filter to remove buildup – You should do this more often than every year. But if you do it now, you may just get yourself in the habit of doing it, and other chores as often as you should be doing them.
Review your insurance policies with an agent – At Horihan Insurance, we believe strongly in reviewing policies yearly to make sure you have all of the necessary coverage relative to your current situation and that of the foreseeable future. If there have been changes in your life in the last year that are relevant to your insurance coverage, and if you have not done so, call your agent new. It'll give you a fresh start and hopefully an improved policy better suited to your needs.
Why not wipe the entire slate clear for 2021 early on so you can enjoy the rest of the year?
Happy 2021, everybody.