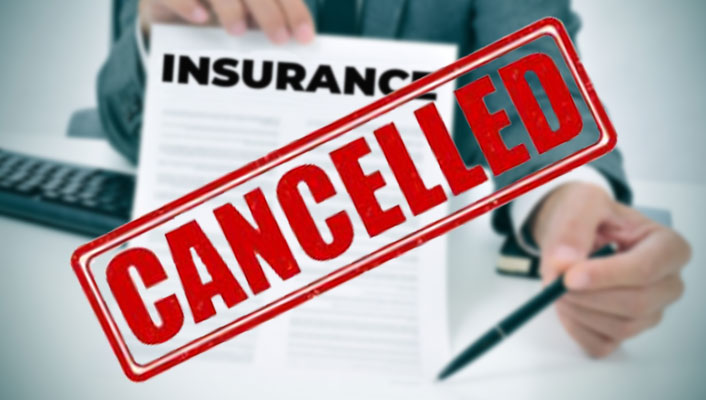 Your homeowner's insurance policy is easily the largest policy most people carry. Apart from your health insurance, it's the policy that has the most riding on it. Which is why it can't be understated, and must be understood that your policy can be cancelled or voided, and your claims denied, for various reasons.
* A "voided policy" means not only do you no longer have insurance, but for all intents and purposes, at the time of the event leading to your claim, you did not have insurance.
For example:
If your home is burglarized and it was determined that a door was left unlocked, it is unlikely your claim will be honored. Similarly, if you fail to keep up with essential maintenance of your home which leads to damage, your policy may be cancelled. Your policy should outline what "essential maintenance" is.
Conversely, if you do make major renovations on your home without informing your carrier, or if you misrepresent your property, your claims may not be honored. Remember even small things like changing the locks or installing pet doors affect the security of your home, and any resulting break-in claim may not be honored if the changes are not reported and are deemed the cause of the break-in.
If you start a business out of your home and don't talk to your agent about it, it could put your homeowner's insurance in jeopardy if (1) you have foot traffic in your home due to the business, (2) you have heavy and valuable machinery in the home, or (3) you have large amounts of inventory stored at home.
You may not be aware that even if you own your home outright, renting out a room without notifying the carrier can void your policy. Because you've essentially turned your home into an apartment building without notice. You're now running a business under a homeowner's policy. The assumption here is that if you rent out a room, it will be to someone you don't know. If it is a close friend or relative staying with you for an extended period, that may be different, but you still should report this change to your agent.
It probably goes without saying that damage done to your house in the course of illegal activity will not be honored and may actually lead to the cancellation or void of your policy. What many policyholders fail to realize, though, is that this can happen even if the policyholder is unaware that the illegal activity was going on.
Speaking of illegal activity, to make claims on damage that you intentionally caused is obviously a fraudulent claim. But people often forget that a claim on an item you can't prove you ever owned cannot be honored. That doesn't mean that a claim like that is necessarily fraudulent. It may be as simple as not having receipts, or not having photographic or video proof of ownership. With a little foresight, though, you'll be sure to be covered on these items.
It all comes down to communication. Your insurance carrier is providing coverage on your home. It stands to reason that an up-to-date, accurate account of what they are covering is essential to providing that coverage. It is in the policyholder's best interest to be meticulous about it.