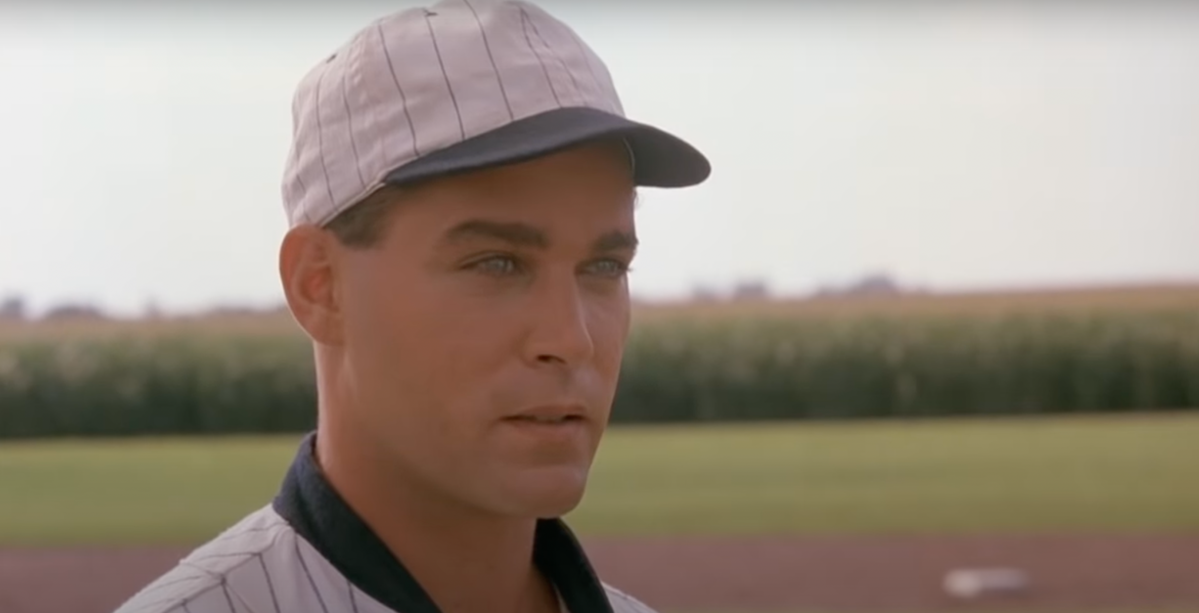 Actor Ray Liotta passed away recently at the age of 67 while we were brainstorming ideas for the next Horihan Insurance blog post, so we felt compelled to say a few words about dreams.
Many remember Liotta for his portrayal of "Shoeless Joe" Jackson in the movie "Field of Dreams." The line that most people remember from that movie is "If you build it, he will come." The "he" was not "Shoeless Joe" as it first appeared, but the estranged and now-deceased father of Kevin Costner's character, Ray Kinsella. No matter though, because it is "Shoeless Joe" who re-unites the two in the end.
In the years since "Field of Dreams" was originally released, the famous line has come to be frequently misquoted as "If you build it, they will come" probably as a result of the movie's closing scene in which hundreds of cars are lined up to visit the other-worldly baseball field Ray built in his cornfield, contrary to common sense and many snide remarks from local nay-sayers.  
He did not care. Because he'd heard "the voice." Whether it was "he" or "they" matters very little anyway. Both represent a dream fulfilled.
You've probably heard that voice calling at some point. Calling you to build your own business, in which case you likely heard some nay-sayers too. Maybe it was calling you to build a life with your spouse and children, and perhaps some domesticated animals. That comes with its own set of doubts and roadblocks. The point is you heeded that call. You've built it. You've done your part.
There is a very touching scene in "Field of Dreams" where "Shoeless Joe" (Liotta) delivers a monologue, beginning by saying he would have played baseball "for food money." He then riffs on some of the more nostalgic aspects of the game he loved, finally concluding that he would have, in fact, "played for nothing."
We all probably feel that way at one point or another about something, which inspires us to pursue that thing in the first place. The whole movie is a web of related themes. Dreams, purpose, trusting the process, fulfillment.
Okay, you might say, playing for nothing is all well and good, but what about making a living? Well, if you can make a living doing what you love, then maybe what you do will always contains at least a little nugget of that original inspiration. In that case, then, maybe the old cliché that you "never really work a day in your life" is true.
But you don't always know what your true calling is until you've attained it.
In another poignant scene, the elderly Archibald "Doc" Graham (Burt Lancaster) tells Ray "If I'd only gotten to be a doctor for five minutes, that would have been a tragedy" referring to the fact that as a young man he had played just a half an inning of Big League baseball before hanging up his cleats and fully pursuing medicine.
At Horihan Insurance, we want to help you protect your dream, whatever form it takes, through all the twists and turns of fate. Horihan Insurance started as someone's dream, too. We get it.
FIELD OF DREAMS TRIVIA: The real-life Archibald Graham depicted in "Field of Dreams" is buried in Calvary Cemetery in Rochester, MN.