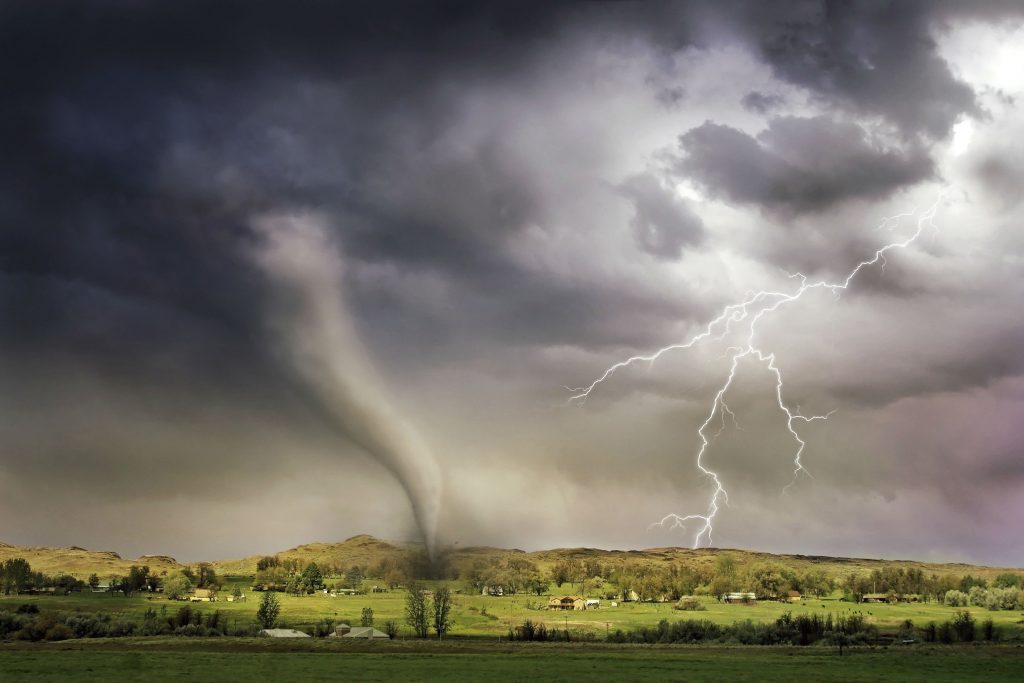 Back on April 7th, we had a statewide tornado drill. It just so happened that it was the day after the emergency alarms are normally tested. It certainly didn't help that just a few short days later we had some very real severe weather.
All of this goes to illustrate the need to stay on top of when "this is only a test" and when it's time to actually get in your actual basement.
Horihan Insurance, for one, posted on our social media on two separate occasions leading up the tornado drills, because we wanted our followers to know they needn't be concerned, but that it was an opportunity to get in some practice. It was surprising then, to hear how many people were confused when the sirens sounded at 1:45 and 6:45pm that day.
Maybe the local news did a good job of giving a heads-up about the tests, but an ever-growing number of people do not get their local weather from the televised evening news in the first place. So how to stay on top of these things?
Most of us are pretty much fully mobile news consumers. If so, we've got some apps for you to consider. They may not all be free, but if they are not, the reputation that precedes them makes them worth considering.
Maybe you use a PC or laptop, in which case you'll want to bookmark some of these websites. Either way, we want you informed, when it's the real deal and when it's only a test. Since all of these sources of information are dedicated to keeping you informed on actual weather conditions, they are most likely to fill you in when test alarms are coming up.
Here are just a few good ones, whether you get your apps on Apple Store or Google Apps or what have you:
Apps
Dark Sky – Widely known to be the most well-designed, easy to use weather app with the most detailed information available.
AccuWeather – Another widely used app recognized by no lesser entity than the World Meteorological Organization for its accurate data, user-friendliness, and – most importantly to the matter at hand – for its timely and useful weather warnings.
Weather Channel – One of the most widely-used and widely-trusted source of weather information, nationwide, but also geared toward each user's local conditions.
National Weather Service – The NWS issues all of the local weather warnings in the first place, so they are most certainly a good source of what is going on. If there is a storm, the NWS probably knows about it before anyone else does, indeed before it happens.
NOAA Weather Radar – Okay this one is a deep dive. Almost literally. Because it stands for National Oceanic and Atmospheric Administration. Which just means that it covers the full-on global origin as well as the fallout of the current weather conditions you're experiencing. In case you are a person who likes to get your weather with context – a backstory, if you will.
Wireless Emergency Alerts/Emergency Alert System – This is an initiative of the Federal Communications Commission (FCC). This app will text you emergency alerts pertaining to your specific location. It is the same system that sends alerts about missing people in your area, which is very prompt so you know you can count on the same when it comes to severe weather.
Websites
Weather.gov – This is the website of the National Weather Service, so again, it's really the be-all and end-all in what's going on in our skies nationwide. No matter where you live, they've got you on their radar, so you should have them on yours.
Department of Public Safety – This is a good site to have handy, particularly the Homeland Security and Emergency Management page under the "Divisions" tab.
Final thought, though. Even if you're not watching the evening news, your local TV station's news very likely offers an app to download as well as an informative webpage and social media accounts that will keep you up to the minute with developing situations. Your local meteorologists are the most immediate access you have to what is or what will soon be happening in your town, weather-wise.
Stay informed. Stay safe.